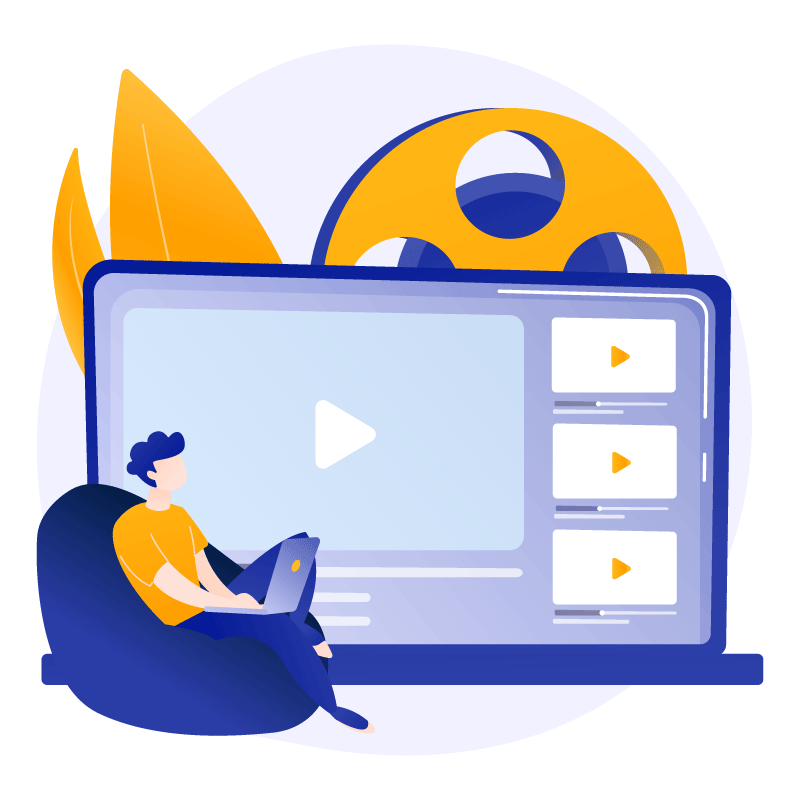 Live Video Streaming App Development
Live streaming video is the future of online video. Many people are already watching videos online on their mobile phones rather than on traditional TV. Because of the high demand for streaming video, there is a need for online streaming video app development.
Want To Develop A Video Streaming Platform Like Zoom?
Cimmerse is a Live streaming app development company that is secure and scalable. The streaming apps help you to reach the audience with various live casting for your events conveniently. Streaming of videos is earning popularity in different industries namely; fashion, concerts, sports, corporate, etc. Live streaming apps make it easier for you to deliver the content to the target audience.
What Do We Do As A Live Streaming App Development company?
Streaming apps have gained momentum nowadays. Live video streaming app development without the worry: Cimmerse offers live video streaming application development with ease. Our team will work with you from start to finish to help you build a live video streaming application that is secure and scalable. Various industries have explored opportunities by working with Cimmerse to develop streaming apps. The live streaming creates a higher quality solution eventually increasing engagement.
Cimmerse follows certain streaming app development processes for best practices. We develop features such as multilingual, high video resolution consoles, etc. which provide engagements such as comments, shares, ratings, and reviews. There are many large players that have provided hardware and software stack which has taken the video streaming services to next level. Saying that Cimmerse with deep expertise in Android and iOS app development will provide excellence in interacting with the user.
How Does YouTube Clone Work?
A YouTube-like app can boost simplicity for both users and service providers. Users can log in to the app by their social media account. The on-demand video streaming app offers a robust search option that filters the most useful videos based on users' inputs and also provides trending video suggestions on the home page. They can like, share, comment, and subscribe to the video app instantly. If users find any video disturbing, they can report to the admin to take the right action.
Video Streaming App Development Process
Our Offerings For Your Business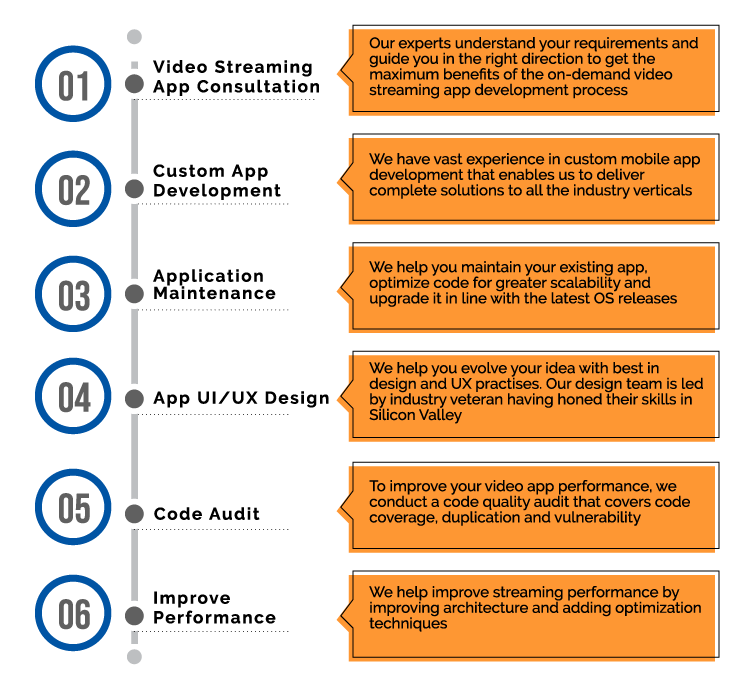 Why Cimmerse For Live Video Streaming App Development?
As a leading live video streaming app development company, we spend a considerable amount of time planning your streaming app. According to your audience, we carefully create an application interface, designs, and user experience. We also efficiently develop and test your app so by the time your app goes live, it is stable and bug-free. This approach is what differentiates us from plenty of other mobile app development companies out there. Here are some more reasons to hire us: