Leverage The Cloud Services For Healthcare
Our cloud services help you take advantage of the cloud for hosting, computation, compliance, and other needs. Users can access the data on any device from anywhere. Also, there are low upfront costs as well as pay-as-you-go models available.
Looking For Cloud Support To Accelerate Your Healthcare Business?
Using cloud services for Healthcare, companies can change how they collaborate, make data-driven clinical and operational decisions and decrease the cost of care.
Our cloud services are used by 100s of healthcare and life sciences customers globally. With Cimmerse cloud services for healthcare, we provide you capabilities that can increase the pace of innovation, build scalable solutions, define better collaboration, create interoperability and unlock the potential of health data
With Cloud, the process of data sharing becomes simpler and more secure for stakeholders such as doctors, nurses, and care-giver since healthcare data needs to remain confidential, we provide cloud services with multi-layered security consisting of tools that alert you about suspicious acts. Other than security, we offer analytical services with customizable apps for easy access.
Healthcare cloud migration enables you to move your application from standalone servers to the cloud or migrate between clouds. Migration opens gates for cost-saving, scalability, and performance optimization. We estimate the cost and analyze the infrastructure for the best practices following a phase-wise migration plan keeping your needs and dependencies at the forefront.
Make Your Journey More Comprehensible With Our Healthcare Cloud Services
Our healthcare cloud services enable clients to quickly and securely embrace the advantages of an innovative cloud platform that can reduce the risk and the complexity of data safety processes.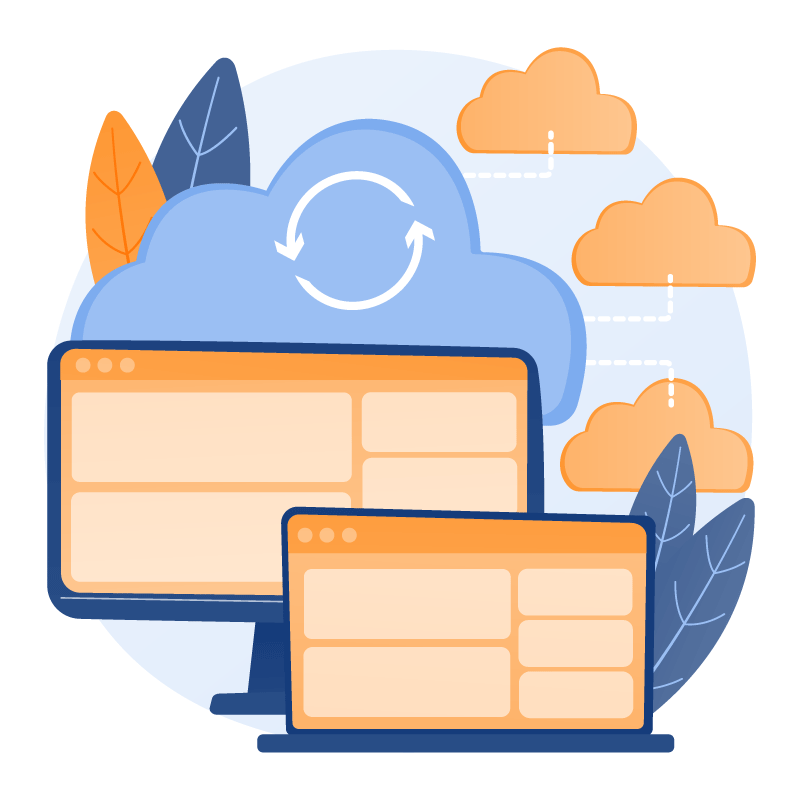 Compliant Cloud Operations
Here Is Our Typical Healthcare App Architecture For HIPAA Compliance
We use the recommended AWS architecture to build world-class scalable healthcare apps. This architecture describes every individual layer in a healthcare application for HIPAA Compliance – Obtain a Business Associate Agreement with AWS, Authentication, and Authorization, Web and Application Layers, Database Layer, Backup/Restore, EC2, and EBS requirements, Key Management, and Logging and Monitoring.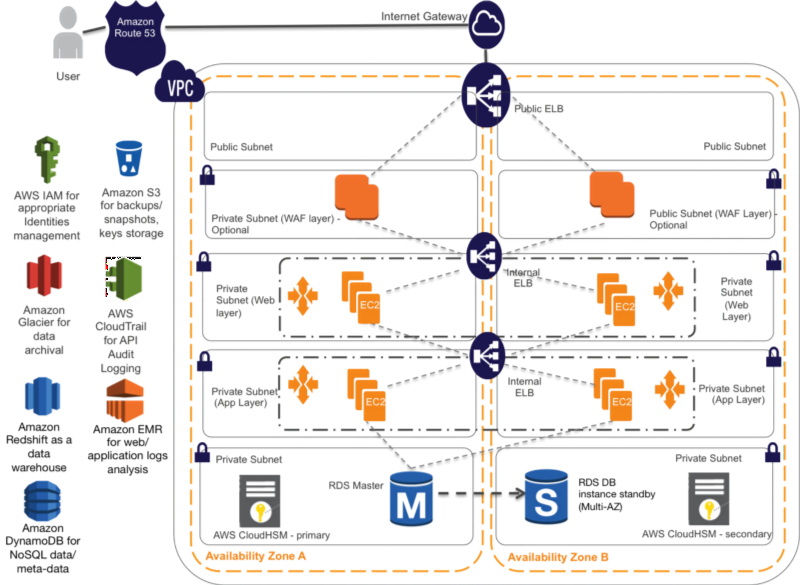 Key Benefits Of Our Healthcare Cloud Computing Services
Managed cloud services are tailored to transform healthcare paradigms and make businesses more compliant with essential benefits like:
Improved Medical Research
Better Collaboration
Remote Patient Care
Enhance Patient Safety
Manage Data Interoperability
Superior Data Security
Why Cimmerse For Healthcare Cloud Migration?
We can enhance the reliability and scalability of your healthcare cloud infrastructure. Our healthcare cloud services are extremely secure, easy to optimize, and acquiescent throughout your cloud journey.