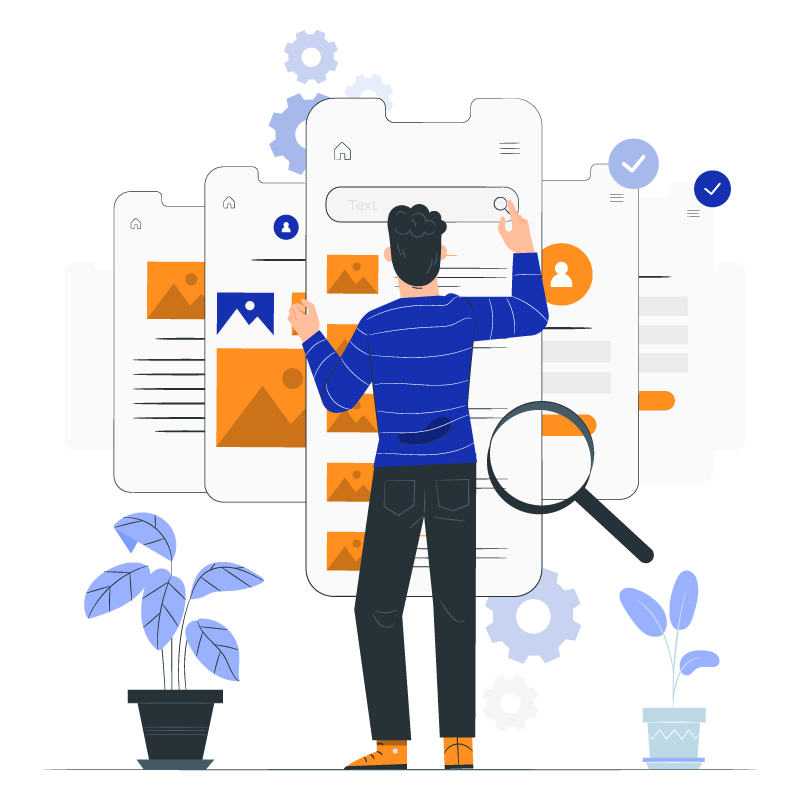 All About UX Design Sprints
Want To Run Your Own Design Sprint?
Cimmerse Design Sprint Leads You To Set Up A Strong Foundation For Your Product
At Cimmerse, Design Sprint is part of a complete idea transformation process that helps you conceptualize your idea and create a blueprint that the development team can follow. While we use the Design Sprint best practices, we do not stop at just providing recommendations. Our Design Sprint leads to a complete mockup version of your idea that can then act as a blueprint that the development team can follow.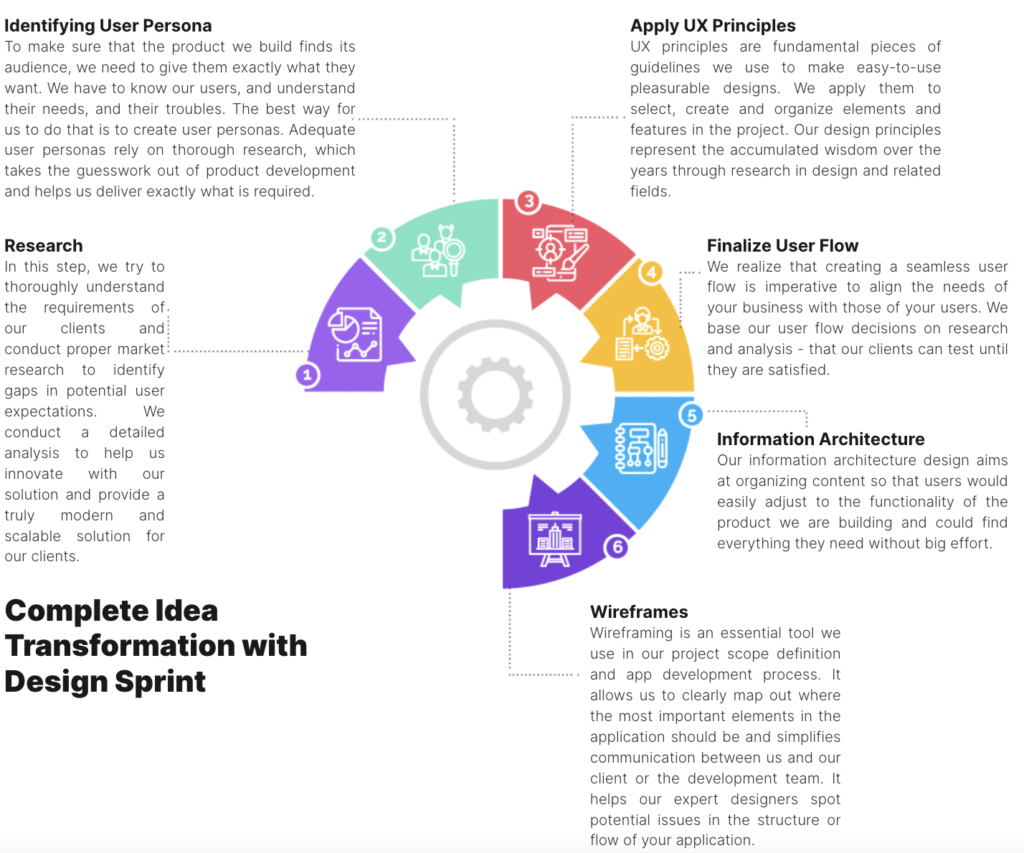 Cimmerse's Design Sprint Process And Stages
Now, it's time to look at how Design Sprint works? At Cimmerse Design Sprint Planning is an essential part of the sprint process. We organize at least a full day's worth of planning before the actual day begins.
A typical design sprint takes 5 days. These five days are intended to help you develop the best team to tackle a project and to guide your business through the design sprint.
If fewer, there may not be enough time to build and test a prototype; if more, the focus can be lost, and it may be hard for team members to allocate time and be fully available. So the main purpose of sprint planning is to define what can be delivered and how that work will be achieved within the time frame.
Here is the list of main sprint activities scheduled day by day: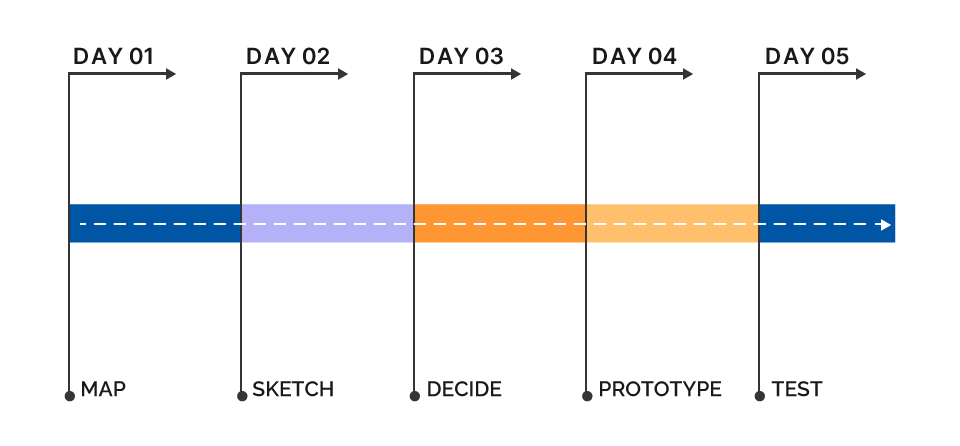 Technology We Provide Teams On
Here Are a Few More Reasons To Hire Us